Excellence has been our hallmark since 2003
Kyle Wallace - President and Owner of American Heating & Cooling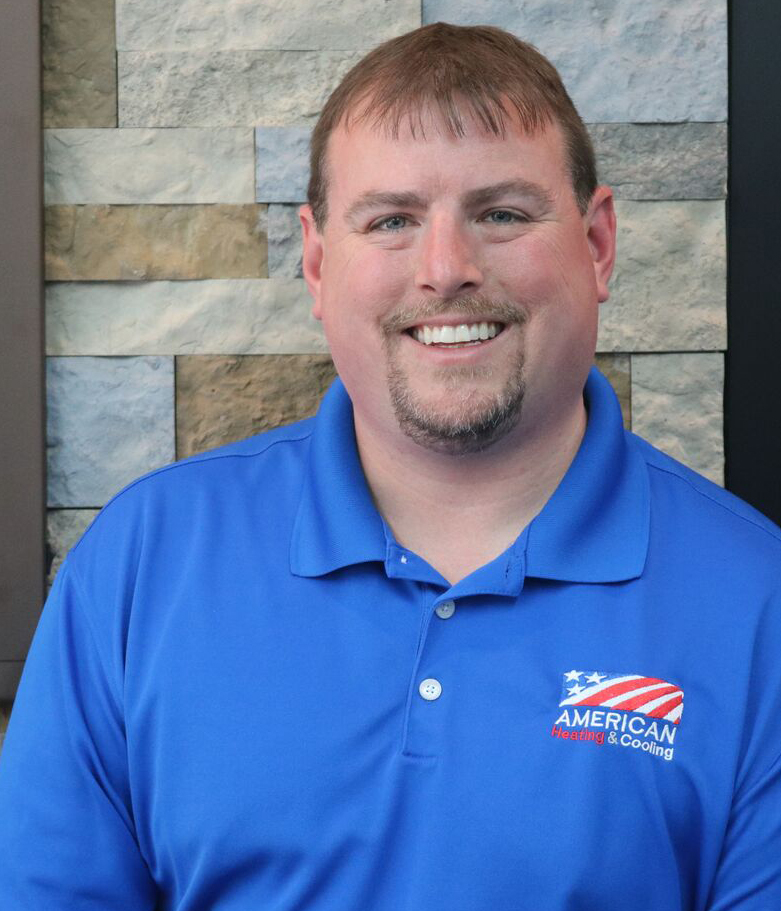 Kyle started his career in the U.S. Navy repairing submarines and naval ships air conditioning and refrigerant systems on the USS Simon Lake AS-33 which was a submarine tender ship. This ship has around 800 personal during his time on the ship. He was stationed in Italy on the island of La Maddalena for his first enlistment. Kyle enjoyed HVAC-R systems so much he attended the Naval School of Engineering for HVAC-R in Norfolk from Old Dominion University upon decommissioning of the USS Simon Lake in the naval shipyard. After air conditioning and refrigeration school Kyle was stationed on the famous USS Enterprise air craft carrier CVN-65 where he worked in the HVAC-R division for the ship repairing the AC systems that cooled the ship and the refrigeration systems for all the ships food and supplies. The ships capacity held over 5000 sailors and staff and keeping them comfortable and well feed was a task but very rewarding. The ship at this time was currently stationed in Norfolk Va.
During this time, Kyle also attended college for HVAC at Tidewater College where he obtained his associates degree in HVAC. After his regular 5 year enlistment, Kyle served in the Naval Reserves for the next 3 years in the Virginia Beach area where he worked for Trane in the commercial section of heating and cooling. Soon after, Kyle returned to Eastern KY, where he was the Chief Engineer of ARH Whitesburg Hospital that managed the maintenance and engineering divisions of the hospital and clinics it that area as well as Jenkins Hospital transition phases. While working at ARH, Kyle returned back to college and obtained a Bachelors degree in Business Management from Morehead State University. After several years with ARH Kyle formed American Heating & Cooling and his dedication to customers in our area and the focus on quality extends everyday to our neighbors and our community. Kyle recognizes veterans and he try's to help in anyway. The great respect and admiration of someone who has served that honors this incredible nation is why he is in business today.
The thing he has learnt from the military is Honor, Courage & Commitment. Those are the values his company uses everyday.
We want to thank all our veterans and active military members for everything you have done for us and still do. Without the brave, this nation wouldn't be standing. We salute this great flag of United States of America, and salute our military for our freedom.